We are giving contents to watch movies and tvshow online for free to all, we put little ads to pay our expenses.
Support us to share everywhere to grow.
Putlocker is now putlockers.tv Over 200k episodes and 35k Movies, all for free and forever.
Please help us by sharing and spreading the word.

For New Added Movies And Tv Shows Follow Us On instagram And YouTube. thanks - Primewire.sc
Endless Night Season 1 Episode 1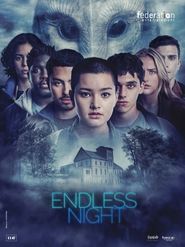 Endless Night Season 1 Episode 1
Serie: Endless Night
Director: David Perrault, Emmanuel Voisin, n/A
Guest Star: Ayumi Roux, Carole Trevoux, Chine Thybaud, Hanane El Yousfi, Léo Legrand, Louïs Raoult Watanabe, Salif Cissé, Théo Augier, Thomas Latour
Episode Title: Episode 1
Air Date: 2022-08-03
Year: 2022
Watch More Primewire Series Online
Unexplained and Unexplored
Unexplained and Unexplored
Did the Maya Empire relocate to America? How did Merriweather Lewis really die? Where did the Ark of the Covenant end up after being smuggled out of Jerusalem? Explorers Justin…
Shake It Up
LOL: Australia
LOL: Australia
Hosted by Rebel Wilson, 10 of Australia's finest comedians battle it out to see who can keep a straight face while simultaneously trying to make their opponents laugh. Comedians who…
Avatar: The Last Airbender
Avatar: The Last Airbender
In a war-torn world of elemental magic, a young boy reawakens to undertake a dangerous mystic quest to fulfill his destiny as the Avatar, and bring peace to the world.
Two Sides
I Live with Models
I Live with Models
Tommy is a chubby barista, whose perfect hands catapult him into the glamorous but ruthless world of modelling. He can take everything his new career throws at him but the…
Flesh and Bone
Flesh and Bone
Claire, a talented but emotionally troubled dancer, joins a company in New York City, and soon finds herself immersed in the tough and often cutthroat world of professional ballet. The…
Hwarang: The Poet Warrior Youth
Hwarang: The Poet Warrior Youth
Set during the Silla dynasty, Sam Maekjong is the son of the fallen king and present queen regent, Jiso, but he has been kept in hiding for protection ever since…
Jack & Jill
Alone
Alone
Hardcore survivalists are put by themselves in the Vancouver Island wilderness, without camera crews, teams, or producers – on a single mission to stay alive for as long as possible.
Street Fighter: Resurrection
The Lucy Show
The Lucy Show
The Lucy Show is an American sitcom that aired on CBS from 1962–68. It was Lucille Ball's follow-up to I Love Lucy. A significant change in cast and premise for…