We are giving contents to watch movies and tvshow online for free to all, we put little ads to pay our expenses.
Support us to share everywhere to grow. thanks - Primewire.sc
Man in the Arena: Tom Brady Season 1 Episode 8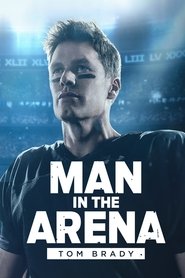 Man in the Arena: Tom Brady Season 1 Episode 8
Serie: Man in the Arena: Tom Brady
Director: n/A
Guest Star: Drew Bledsoe, Lawyer Milloy, Michael Strahan, Mike Vrabel, Randy Moss, Richard Sherman, Rodney Harrison, Tedy Bruschi, Tom Brady, Vince Wilfork, Willie McGinest
Episode Title: Episode 8
Air Date: 2022-01-04
Year: 2022
Watch More Primewire Series Online
Murdoch Mysteries
Murdoch Mysteries
A Victorian-era Toronto detective uses then-cutting edge forensic techniques to solve crimes, with the assistance of a female coroner who is also struggling for recognition in the face of tradition,…
The Lodge
The Lodge
Fifteen-year-old Skye moves with her father from the big city to rural Northern Ireland, where they take over a local family owned  hotel called North Star, previously managed by Skye's…
Claws
My Kitchen Rules New Zealand
My Kitchen Rules New Zealand
Reality cooking show based in New Zealand
Robin Hood: Mischief in Sherwood
Mad for Each Other
Mad for Each Other
Bothered to realize they are next-door neighbors and share a psychiatrist, a man and a woman find it's impossible to stay out of each other's way.
Maude
Maude
Maude is an American television sitcom that was originally broadcast on the CBS network from September 12, 1972 until April 22, 1978. Maude stars Bea Arthur as Maude Findlay, an…
100 Things to Do Before High School
Insomnia
Insomnia
Insomniaisanillegalgame,acostlyentertainment,thatisheldonceayearinanexclusivecasinowhereonlyrichandpowerfulplay.Betshavebeenplaced-thegamehasbegun.
Undercover Boss
Undercover Boss
Undercover Boss is a British reality television series. Each episode depicts a person who has a high management position at a major business, deciding to become undercover as an entry-level…
The Wonder List with Bill Weir
The Wonder List with Bill Weir
In The Wonder List with Bill Weir, storyteller Bill Weir and renowned filmmaker Philip Bloom go on a quest to tell the untold stories of extraordinary people, places, cultures and…
Mary Stayed Out All Night
Mary Stayed Out All Night
Mary Stayed Out All Night is a 2010 South Korean romantic comedy television series, starring Moon Geun-young, Jang Keun-suk, Kim Jae-wook and Kim Hyo-jin. It is based on the webcomic…