We are giving contents to watch movies and tvshow online for free to all, we put little ads to pay our expenses.
Support us to share everywhere to grow. thanks - Primewire.sc
Marvel's Hit-Monkey Season 1 Episode 9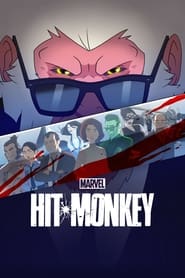 Marvel's Hit-Monkey Season 1 Episode 9
A reunited Monkey and Bryce get some much needed help from a pair of unexpected friends. They head to their final target and discover a startling truth.
Episode Title: The End (1)
Air Date: 2021-11-17
Year: 2021
Watch More Primewire Series Online
Mighty Car Mods
Mighty Car Mods
Mighty Car Mods is an independent automotive series created by a couple of friends, Marty and Moog who started filming videos on Martys mum's driveway in 2007. They've come a…
Lego Bionicle: The Journey to One
Anne of Green Gables
Anne of Green Gables
When Anne Shirley arrives at the Cuthbert's Farm on Prince Edward Island, she is a precocious, romantic child, desperate to be loved, and highly sensitive about her red hair and…
Time Traveling with Brian Unger
Time Traveling with Brian Unger
TimeTravelingWithBrianUngergoeswhereordinarytravelerscan't,usingeye-poppingcomputer-generatedgraphicstovisuallytravelbackintimeandtellstoriesfromyesteryearthattouristswon'tfindintheguidebooks.HostBrianUngeristheultimatetourguide,bringinghisirreverenthumorandpointofviewtothefascinatingstoriesthatmostAmericansdon'tknowyet.Ineachepisode,localsagreetoaccompanyBriantodestinationsthey'venevervisitedbefore-someoff-limitstothegeneralpublic-ortolookaticoniclandmarksinafresh,newway,revealinghistoriesweneverknew.WrittenbyTheTRAVELChannel
Motherland
Bangkok Airport
Bangkok Airport
Following British tourists checking in and out of the south-east Asian airport. The show follows employees and passengers at the airport as they come across issues that they face daily…
Merlí
Never Say Goodbye
Cherries Wild
Cherries Wild
This fast-paced half-hour game show features two rounds of pop culture trivia gameplay, in which a team of two participants will try "Solve the Slots" in the hopes of getting…
Blockbuster
Blockbuster
Setinthe1970s,thisimmersivebiopicseriestellsthestoryoftwobig-dreamingfilmmakersandfriends,StevenSpielbergandGeorgeLucas,andhowtheirprofessional,personal,andevenhealthstrugglesledtoarevolutioninthemovies.WrittenbyApplePodcasts
One Day at a Time
One Day at a Time
In a reimagining of the TV classic, a newly single Latina mother raises her teen daughter and tween son with the "help" of her old-school mom.
Tutankhamun