We are giving contents to watch movies and tvshow online for free to all, we put little ads to pay our expenses.
Support us to share everywhere to grow.
Putlocker is now putlockers.tv Over 200k episodes and 35k Movies, all for free and forever.
Please help us by sharing and spreading the word.

For New Added Movies And Tv Shows Follow Us On instagram And YouTube. thanks - Primewire.sc
Sins of the City Season 1 Episode 10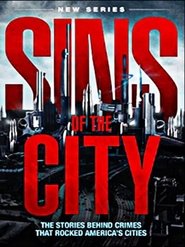 Sins of the City Season 1 Episode 10
Serie: Sins of the City
Director: n/A
Guest Star: Antwan Booker, Ashley Kilpatrick, Coreen Hayes, Kenneth Bowen, Leonard Freeny, Qualen Bradley, Richard Baxter, Terrance Crawford II, Timetha Holston, Timothy Kee, Tunisia Bowen
Episode Title: Las Vegas
Air Date: 2021-07-15
Year: 2021
Watch More Primewire Series Online
Flint Town
Flint Town
Over a two-year period, filmmakers embedded with cops in Flint, Michigan, reveal a department grappling with volatile issues in untenable conditions.
The Mole
The Mole
The Mole is an American reality game show that aired on ABC. It was based on other versions of The Mole that have aired in numerous countries. The Mole was…
Danceworks
Danceworks
Withintimate,behind-the-stageaccess,thisdocumentary-seriesexploresthecreativeprocessofextraordinarydancersandchoreographersastheyrehearsenewworkandperformances.
I.K. – Ivar Kreuger
I.K. – Ivar Kreuger
Not Available
No Ordinary Family
No Ordinary Family
After their plane crashes into the Amazon River, each member of the Powell family starts to show signs of new, unique and distinct super powers.
Roswell: The Final Verdict
Roswell: The Final Verdict
Harrowing accounts drive an explosive and cinematic exploration of the Roswell incident through the eyes of those who were there. A frightening journey into the heart of the nation's most…
Expedition Volcano
Expedition Volcano
Chris Jackson, Xand Van Tulleken and Aldo Kane take part in an extraordinary expedition to one of the world's most dangerous, spectacular and least known volcanoes.
Trollied
Trollied
Set in Valco, a fictional budget supermarket in the north west of England, Trollied finds the funny in one of our most familiar surroundings and focuses on the types of…
Marriage Boot Camp: Reality Stars
Marriage Boot Camp: Reality Stars
Quintessential reality star couples are forced to face their personal demons in an extreme relationship boot camp, hoping to fix their broken unions. Raw, unbridled truth ensues when they are…
Nitro Circus Live
Nitro Circus Live
ThenewseriesshowcasestheNitroCircusstarsperformingtheirbreathtakinganddangerousshowstunts.
Secret Celebrity RuPaul's Drag Race
Secret Celebrity RuPaul's Drag Race
In this special four-episode event, three different RuPaul's Drag Race fan favorites are challenged with giving three different A-listers drag makeovers. Their queens then battle it out in classic competitions…