We are giving contents to watch movies and tvshow online for free to all, we put little ads to pay our expenses.
Support us to share everywhere to grow. thanks - Primewire.sc
Snowflake Mountain Season 1 Episode 2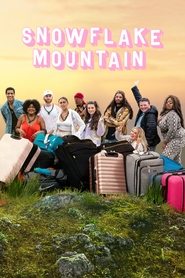 Snowflake Mountain Season 1 Episode 2
A survival skills expert teaches some of the snowflakes how to — gulp — skin a deer while the rest get a crash course in tree chopping.
Episode Title: Ribs Are Ribs?
Air Date: 2022-06-22
Year: 2022
Watch More Primewire Series Online
Ingenious Animals
Ingenious Animals
A team of wildlife experts travel the globe in search of the most surprising animal stories and reveal how and why animals do such remarkable things.
Kamikaze
Auction Hunters
Auction Hunters
Auction Hunters is an American reality television series that premiered on November 9, 2010, on Spike and is produced by Gurney Productions Inc. It also airs internationally. In June 2011,…
Music for Misfits: The Story of Indie
Music for Misfits: The Story of Indie
thisisnotjustMexicanitisatraditionalSpaniardtraditionitwasbroughttoMexicobytheSpaniardoriginallyitwasfortherichtointroducetheirdaughtersintosocietymuchlikethecotillionisnow.Butithasgonefurtherthanthat.IfyouhavethemeansthenyouwillbeabletoputtogetherapartythatwillrivalanyweddingitisariteofpassageforayoungladyWrittenbyOdalysAraujo
Brad Neely's Harg Nallin Sclopio Peepio
Brad Neely's Harg Nallin Sclopio Peepio
Brad Neelys Harg Nallin Sclopio Peepio is an American animated television series created by Brad Neely. Formatted as a sketch comedy show, it is made up of short films and…
Startalk
The Ropers
The Ropers
The Ropers is an American sitcom that ran from March 13, 1979 to May 22, 1980 on ABC. The series is a spin-off of Three's Company and based on the…
L.U.C.A.: The Beginning
L.U.C.A.: The Beginning
"LUCA" is based on Charles Darwin's proposition that all species of life have descended over time from common ancestors. (LUCA stands for "last universal common ancestor.")
Schooled
Schooled
A spin-off of The Goldbergs, Schooled is set in the 1990s and follows the faculty of William Penn Academy – led by Principal Glascott, Coach Mellor and Lainey Lewis –…
True Crime with Aphrodite Jones
True Crime with Aphrodite Jones
True Crime with Aphrodite Jones is an American documentary television series airing on Investigation Discovery, hosted by Aphrodite Jones. The show is very similar in format to On the Case…
Dexter
War and Peace