We are giving contents to watch movies and tvshow online for free to all, we put little ads to pay our expenses.
Support us to share everywhere to grow. thanks - Primewire.sc
Snowflake Mountain Season 1 Episode 5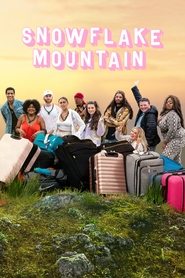 Snowflake Mountain Season 1 Episode 5
Reeling from a camper's departure, the snowflakes confront their fears by climbing a tree. Randy makes a move on Devon. Matt and Joel inspect the camp.
Episode Title: If the Hot Tub's Rocking, Don't Come Knocking
Air Date: 2022-06-22
Year: 2022
Watch More Primewire Series Online
The Call Centre
The Call Centre
Fly-on-the wall documentary series following the ups and downs of Swansea call centre CEO Nev Wilshire and his staff of extraordinary characters.
Snatch
Pacific Blue
Pacific Blue
Pacific Blue is an American crime drama series about a team of police officers with the Santa Monica Police Department who patrolled its beaches on bicycles. The show ran for…
Hostages
High School DxD
High School DxD
The story follows Issei Hyōdō, a dim-witted, lecherous second-year high school student who is killed by a girl on his first date ever. Issei is reincarnated as a devil, and…
Time Traveling with Brian Unger
Time Traveling with Brian Unger
TimeTravelingWithBrianUngergoeswhereordinarytravelerscan't,usingeye-poppingcomputer-generatedgraphicstovisuallytravelbackintimeandtellstoriesfromyesteryearthattouristswon'tfindintheguidebooks.HostBrianUngeristheultimatetourguide,bringinghisirreverenthumorandpointofviewtothefascinatingstoriesthatmostAmericansdon'tknowyet.Ineachepisode,localsagreetoaccompanyBriantodestinationsthey'venevervisitedbefore-someoff-limitstothegeneralpublic-ortolookaticoniclandmarksinafresh,newway,revealinghistoriesweneverknew.WrittenbyTheTRAVELChannel
SMILF
Iron Man
Iron Man
When Tony Stark branches his company into Japan, he is opposed by the nefarious Zodiac organization. It's up to Stark's Iron Man to defeat the Zodiac, and defend Japan.
Legendary
Match Game
Three Busy Debras
Three Busy Debras
Debra, Debra, and Debra are three very busy women who are all named Debra. They live in the affluent suburb of Lemoncurd and do lots of interesting activities, which keep…
Party Legends